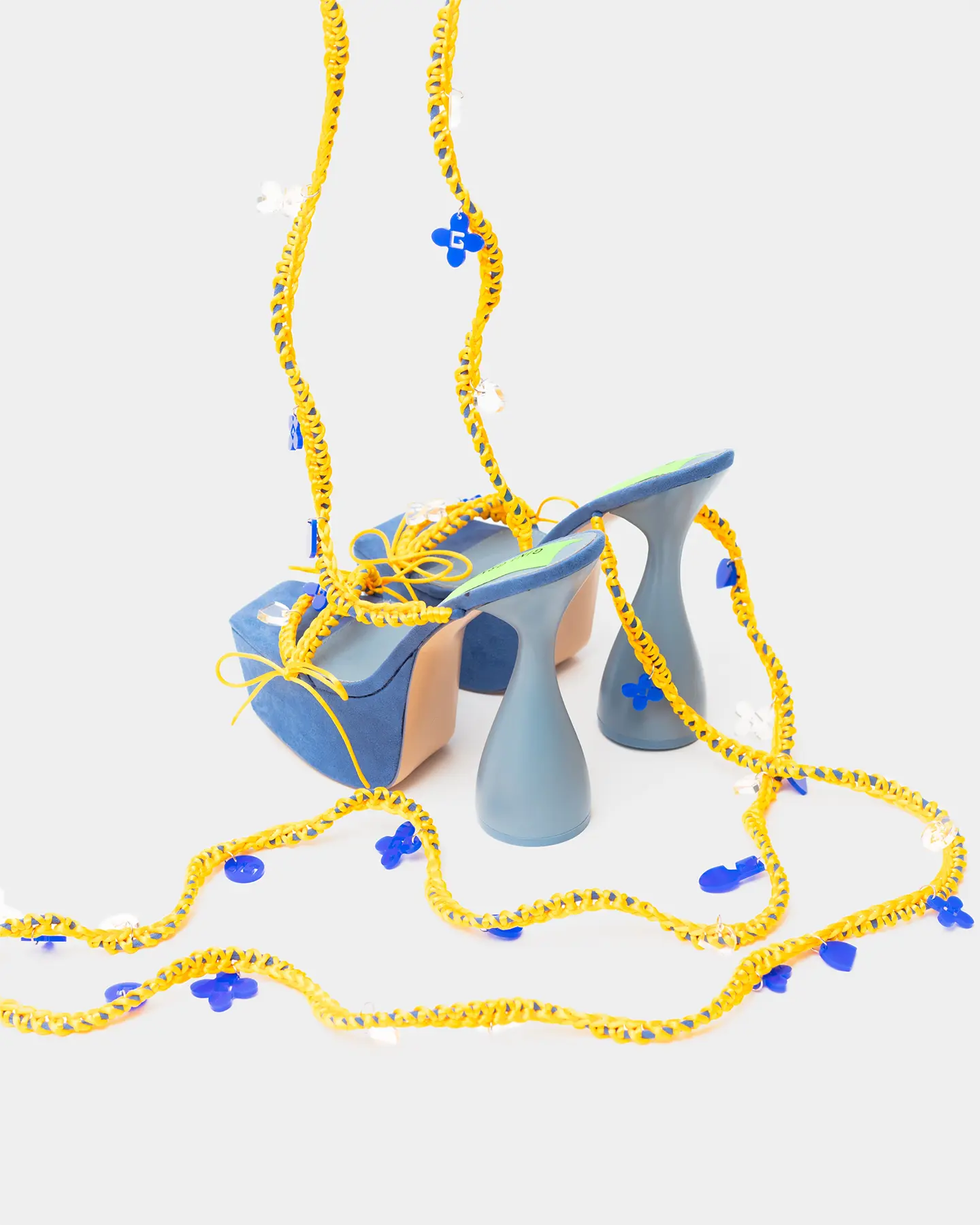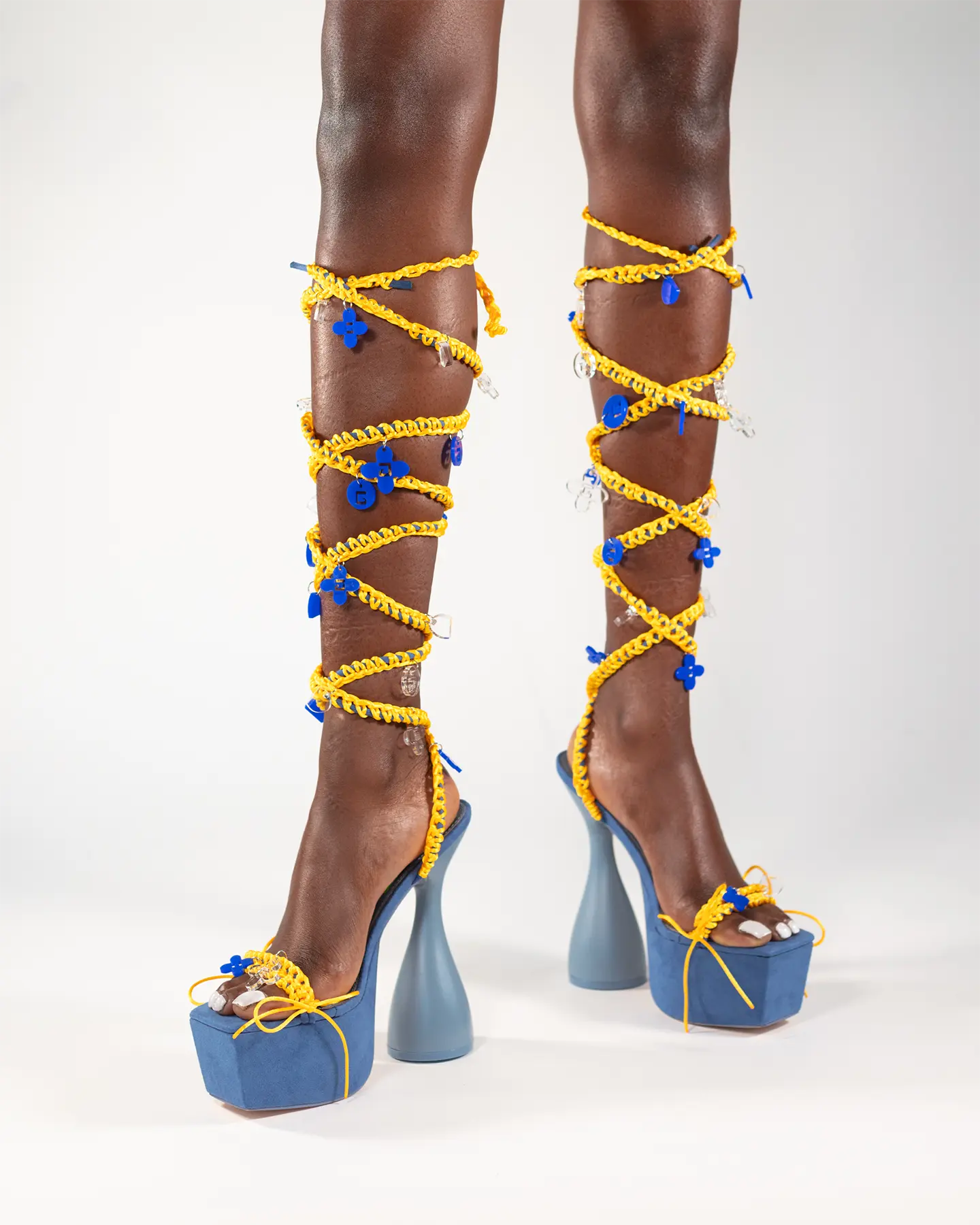 Unique zero-waste shoe samples from our Spring Summer 22 Collection. New Condition.
All Charm Heels are one-offs. Made in London.
100% locally sourced Plexiglas® offcuts. UV resistant acrylic glass. Synthetic Leather.
Gently clean with hot, soapy water and a soft cloth. Do not use alcohol or other chemical cleaners.
Our products can be repaired or personalised, please contact [email protected]. We will be glad to assist and advise you.
At GINA GRNW we are doing things differently. As a social business we donate 5% of every sale directly to our feminist partner orgnisation Marsh Zhinok.
Marsh Zhinok is a prime example of a grassroots Ukrainian organisation making a meaningful difference for the protection of Ukrainian people. From providing shelter for displaced women and children to providing medicine for the army, the organisation is committed to offering the necessary help to those affected by the war.
GINA GRNW products are made with the utmost care and precision. Small imperfections can yet occur when reclaimed materials are being processed for our zero-waste accessories. Please cherish them.