More about the Batkivshchyna Bag

With the Kobzar Collection we are honouring Ukraine with a unique twist on our signature Plex Bags, covering the pieces in blue and yellow. Each of the three exclusive Plex Bags underlines a different aspect of Ukraine's heritage.
The Batkivshchyna ("Fatherland") Bag is adorned with the poetry of Taras Shevchenko, Lina Kostenko, and Volodymyr Sosiura, all of whom actively expressed their love for their homeland despite their oppression — and, for Sosiura and Shevchenko, imprisonment — at the hands of the Soviet Union.
To counteract the silencing of Ukrainian culture and its conflation with Russian culture, these bags aim to share Ukrainian pride with the world.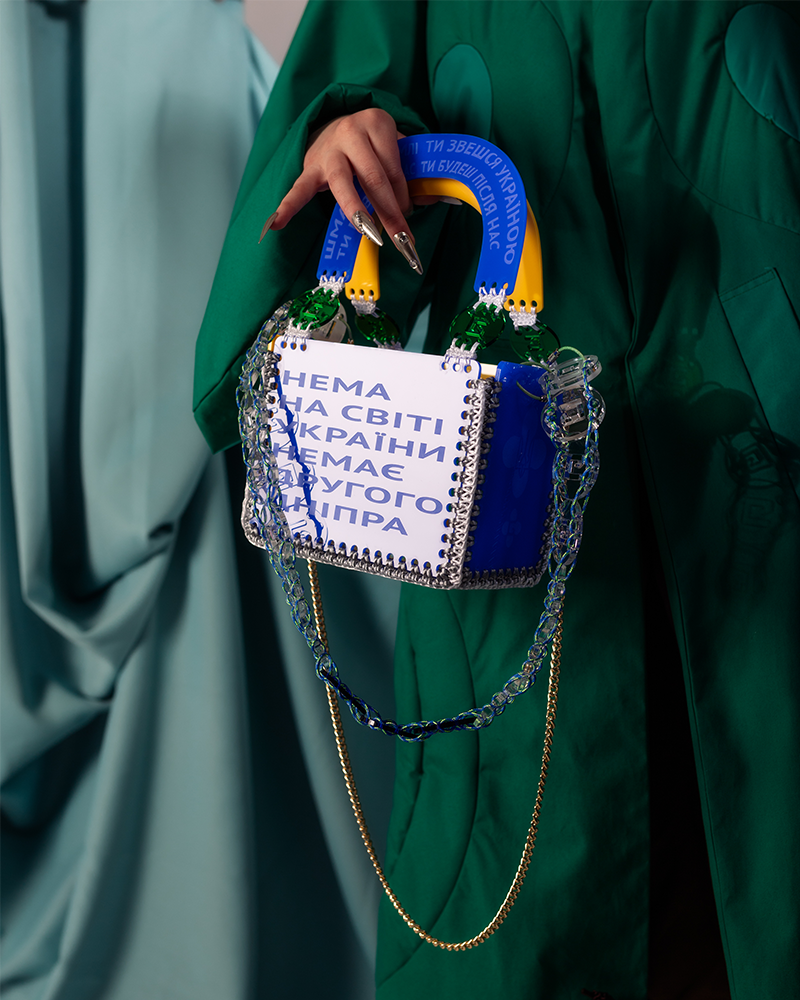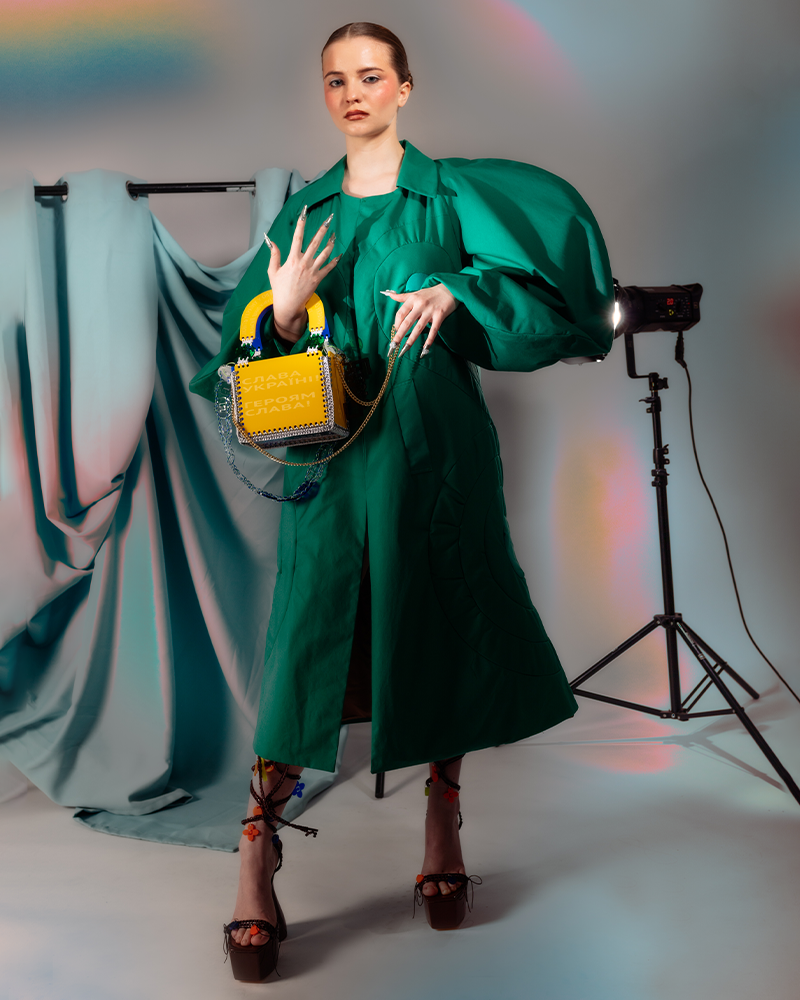 Unique zero waste handbag with detachable shoulder straps and keychain. All Plex Bags are one-offs. Perfect in combination with the Liner Bags. High security due to anti-theft mechanism.
Made in Switzerland
100% locally sourced Plexiglas® offcuts. UV resistant acrylic glass.
Gently clean with hot, soapy water and a soft cloth. Do not use alcohol or other chemical cleaners.
Our products can be repaired or personalised, please contact care@ginagrnw.com. We will be glad to assist and advise you.
Height 14.5cm
Width 12cm
Length 18.5cm
At GINA GRNW we are doing things differently. As a social enterprise its aim is to battle the global social and environmental crises by one sale at a time. We donate to a selection of effective charities and NGOs with every sale.
Our limited accessories collection is handmade in our studios in London and Zurich. The unique studio pieces are entirely made out of up-cycled acrylic glass, which is locally sourced as off cuts from plexiglass factories.
GINA GRNW products are made with the utmost care and precision. Small imperfections can yet occur when reclaimed materials are being processed for our zero-waste accessories. Please cherish them.